A constant level lubricator is used to maintain the oil level in a piece of equipment that naturally depletes fluid through use, wear, friction, or evaporation. Bearings, gearboxes, and pillow blocks typically require oil replenishment, especially when used in environments that are dirty or where heat is a factor.
A constant level lubricator operates without a power source or moving mechanical parts. It can function reliably over long periods with little or no monitoring.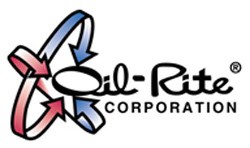 When piped to a bearing, gearbox, or similar piece of equipment, the height of the constant level lubricator is critical. It must align with the optimal fluid level in the equipment housing. Fluid must be able to transfer freely between the equipment housing and the lubricator and reach the same level in each. When the level drops in the equipment housing, fluid from the upper reservoir of the lubricator is released until the optimal level is re-established.
Typical industries that utilize constant level lubricators include paper mills, cement plants, coal handling facilities, wastewater treatment, nuclear plants, and mining operations.

To learn more about how GCI can help you and your company reduce maintenance cost and improve life cycle costs of your rotating equipment please contact us today!
© 2017 GCI. All Rights Reserved.