From life-extending components to next-generation, renewable energy products, CoorsTek genuinely helps make the world measurably better.
CoorsTek provides high-performance replacement parts for a large variety of centrifugal pumps including: Goulds, Ingersoll-Rand, Durco, Warren, Allis-Chalmers, Bingham, Worthington, and many others.

Using our core strengths of custom engineering, materials expertise, operational excellence, and rapid execution, we help our customers develop amazing solutions to their toughest technical challenges. Our experienced engineering and manufacturing experts are ready to help with your next project.
CoorsTek understands severe-duty environments, and we use advanced materials designed to withstand harsh conditions and perform optimally. These heavy-duty components and assemblies include: plungers, replacement parts for centrifugal pumps, valves and valve components, and plunger packing.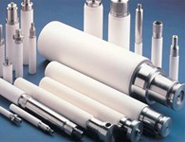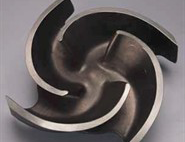 To learn more about how GCI can help you and your company reduce maintenance cost and improve life cycle costs of your rotating equipment, please contact us today!
© 2017 GCI. All Rights Reserved.